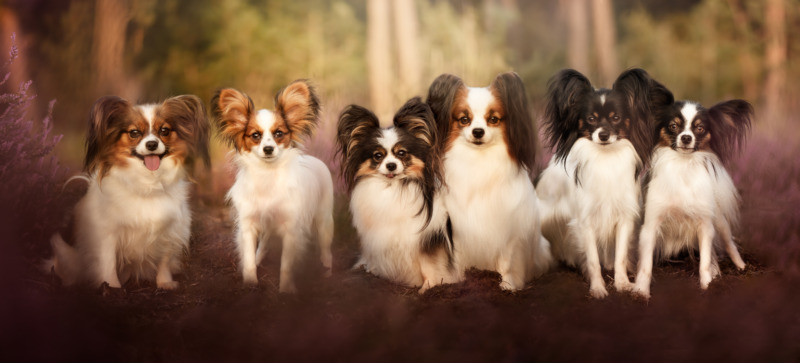 In 2012 we went searching for the perfect petdog. After a lot of searching we found the papillon. So our first papillon was "Mindy" Liberty's Choice Melissa. She came as a 4 months old puppy into our lives. From the first time we saw here we were in love.
Our interest in the breed was getting bigger and we visited a dogshow for the first time. We liked id... 2 years later we were thinking about breeding our first litter, with the help of a befriended breeder. Luca Di Papalino was the father of our first litter. The forst litter was a succes and we kept a female called 'Onika'. This was the start for our kennel what we gave the name 'Casa Madico'. Our dogs live free and enjoy our garden and our sofa. Breedstandard and health for our papillons is very important for us. All our dogs are tested following the rules of the belgian kennel club K.M.S.H. The Casa Madico-team Marleen and Didier

Casa Madico a certified breeder of LOSH dogs by Sint Hubertus.